Archive for October, 2008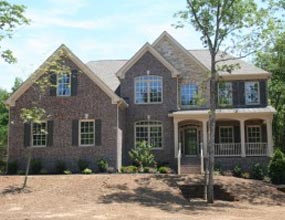 There are two aspects in the new home buying process – purchasing an inventory home that is ready for immediate move-in or purchasing a home site and having a home built to your specifications. There are benefits to both, although it does seem that purchasing a home site and having the house tailored to your every need and desire seems more enticing. Unfortunately, this does mean that you will have to wait about six months from the time you purchase your new house until you can move it, and, let's face it, not everyone exudes patience. So, the eternal home buying question – do we sacrifice creative freedom for immediate gratification? Well, no longer is it one or the other – or at least not in Nashville. Luxury new home builder
Turnberry Homes gives buyers the opportunity to customize inventory homes.
Turnberry Homes has structural and interior designers on staff who can work with families to make existing homes ready for immediate move-in reflect the personal style and needs of the family. A specific example is a home recently sold in the Ladd Park community in Williamson County.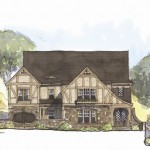 Highlight Homes, LLC and
Vesmont, LC have partnered together to provide Atlanta with the ultimate in luxury living. The home they are constructing on North Stratford Road is impressive in both size and features. The two-story Fulton County custom home is located on North Stratford Road in the prestigious North Buckhead community. Built in a Tudor-style with unique elevations of stacked stone and cedar, the home will offer 6,699 square feet of living space including a finished daylight basement with a  bedroom, full bathroom, walk-in closet, game room, fireplace, kitchen, bar area, home theater or fitness room and a second bathroom with a steam shower.
A short elevator ride to the first floor leads to the  gourmet kitchen.  This state-of-the-art  kitchen includes granite countertops, stainless steel appliances, an over-sized center island which includes a sink, serving area and breakfast bar, and a butler's pantry.