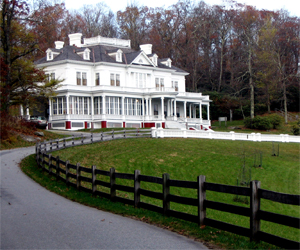 Schumacher Homes, one of the nation's largest custom home builders, recently released its list of top predicted custom home design trends for 2012. Here's what they think is going to be hot, hot, hot:
In-Law Suites: Multi-generation homes are on the rise, and separated in-law suites allow more privacy for your new "neighbors."
Dual Suites: This is another great option for multi-generation homes. Dual suites act as a secondary master suite within the home.
Heath Room: These cozy fireplace alcoves are great for entertaining and keeping warm in the winter.
Screened-in Porch/Sunroom: Natural lighting and scenic vistas are always a crowd pleaser.
Wall of Windows: Let the sunshine in and wow your friends, family and neighbors with this stunning architectural element.
Sitting Room: Make the master suite a true oasis by adding on a sitting room area perfect for that morning cup of coffee or reading a book before heading off to dreamland.
Bonus Room: People are spending more and more time at home, a bonus room is the perfect place to set up and use all of your favorite activities and hobbies.
Movie Theater: Why pay $10 a person to go to a crowded, often times dirty movie theater when you could create the perfect space for a family movie night at home?
Exterior Changes: Spice things up and make the home truly your own by personalizing the exterior to meet your wants and needs.
Angled Garage: Tired of a boring, square garage? Add a unique twist and save space by angling your garage.
For more
remodeling and renovation trends that will truly allow you to live the life of luxury within your own home, visit our website.