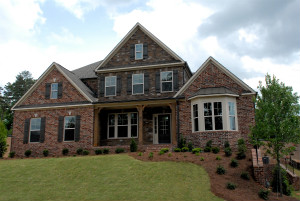 To be successful in the luxury real estate world and to sell
Atlanta new homes
, an agent must be competitive, deliberate and always ahead of the competition. In the May issue of
Real Estate Magazine
, Sherry Christ, president & CEO of Better Homes and Gardens Real Estate LLC,  urges agents in the luxury market to master these four strategies:
1. The Marketing Advantage:
Luckily for agents, the luxury market has bountiful resources to improve their credibility to buyers and sellers. For example, Distinctive Collection by Better Homes and Gardens Real Estate is a luxury marketing program developed with brokers and agents to implement marketing materials, specialized training and branding opportunities. Now, agents can have a competitive edge within the industry. Do the research!
2. What are the Needs?:
Often times, buyers have particulars in mind to go hand in hand with their particular lifestyle, benefits and amenities. Considerations of luxury homes are three-or-more car garages, dockage for boats, chef-grade kitchens, outdoor cooking patios and gorgeous pool areas. An agent must be sensitive to and appreciate the buyer's unique needs and desires.
3. Great Expectations:
Real estate agents are sought after for excellent service and support when it comes to consumers in the market or sellers of beautiful homes. They will be sure to stand out from the fierce competition when providing outstanding service.
4. Do your homework:
Realtors, make sure the luxury properties are priced competitively and show well so they can sell. With these positive signs, they will sure to make the luxury market an enticing opportunity for many real estate agents.