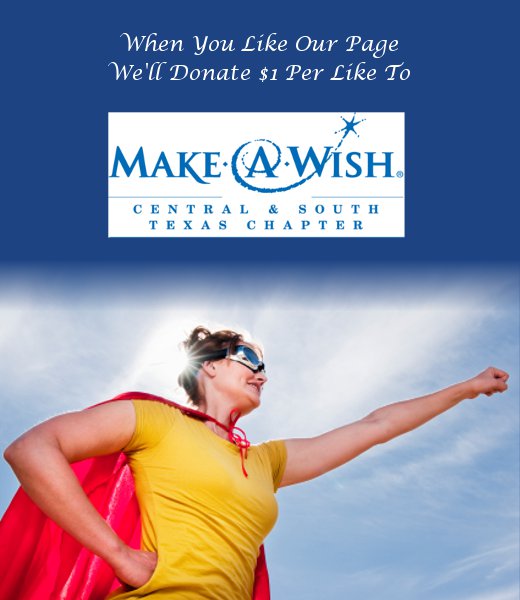 Want to help make the world a better place? We all do, but time
constraints often impede the process. However, Sterling Custom Homes wants to remind us that making a difference is as easy and quick as pushing a button. The
new home builder in Austin will donate $1 to the Make-A-Wish Foundation® Central & South Texas Chapter for every new "like on the
Sterling Custom Homes Facebook page, up to 300 total fans.
The Make-A-Wish Foundation® has been working to brighten the lives of children suffering from life-threatening medical conditions since granting its first wish in 1980. From that time, the Foundation has granted 203,866 and counting. With the help of nearly 25,000 volunteers, a wish is granted every 40 minutes.
From Lakeway to Lake Travis and into Westlake, Sterling Custom Homes builds quality custom homes in many of Austin's premier custom, private-gated and resort-golf communities. For more information, visit the
Sterling Custom Homes website.