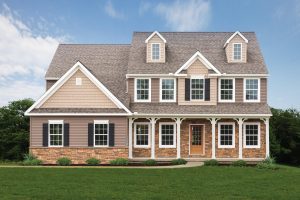 Keystone Custom Homes will again be participating in this year's Parade of Homes in Lancaster. The Parade of Homes is presented by the Building Industry Association (BIA) and has become the biggest home event of the summer. The event kicks off Saturday, June 11 and runs through Sunday, June 19.
More than 20 local homebuilders are participating in this year's Parade, featuring 41 artfully crafted homes. Keystone Custom Homes has entered four homes into the contest and hopes to rival last year's awards where they were presented with "Best in Show" within two categories. The entries are divided into categories according to their house type (single family or townhome) and price.
The Parade of Homes has something for everyone, whether you are seeking inspiration for your next design/remodel project, moving soon or simply love building design. BIA has added informative icons to each home's description for attendees seeking specific qualities such as "Neighborhood Amenities," "First Floor Living" and more. Don't miss this year's Parade!
Visitors may begin touring homes at noon on Saturday, June 11. Weekend hours (Saturday and Sunday) are from 12 p.m. to 6 p.m. and Monday through Friday from 5 p.m. to 8 p.m. Visitors that would like to avoid as much of the crowd as possible, should attend Monday through Friday as weekend hours tend to become crowded.
Be prepared to remove shoes and slip on socks, stockings or even shoe coverings in some cases, per builder's request. Children can also attend this event, but with close supervision.
To learn about Keystone Custom Homes' entries into the Parade of Homes or to learn about other entrants and information, visit www.LancasterParadeOfHomes.com.