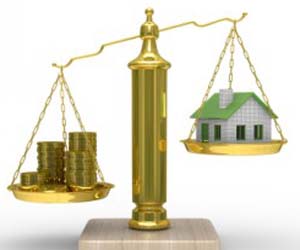 Just because your home is in an exclusive area or falls in the "luxury" category, that doesn't mean your local tax assessor is valuing it properly for tax purposes. By taking a closer look at your tax records, determining your assessment ratio and double checking the values around you, you could save thousands of dollars in taxes now and in future years.
"Is it Worth It to Appeal Your Property Taxes," an article by real estate expert Ilyce Glink, recently appeared on the
Equifax Personal Finance Blog.  Glink encourages readers to pay attention to their taxes and what's happening around them to see if they are being taxed fairly.
If homes around yours are selling for far less than their previous values, it may be time to file an appeal on the value of your own home. You'll need to talk to the assessor's office about the areas of town and types of homes they consider comparable to yours. Do some research into comparable homes that have recently sold and the values assigned to them by the tax assessor. If you find discrepancies with your own value, take some pictures and file your appeal.
While you're at the assessor's office, double check your own property's file. Is the square footage on your home listed correctly? How about the number of bedrooms? If these figures are off, you may be entitled to a lower property valuation.
If enough people appeal their taxes and county coffers fall too drastically, governments will still find a way to increase taxes. (Glink's article offers a discussion of state multipliers or equalization factors and state mandated levels of assessed valuations.) Even if they increase, at least yours will increase at a fair rate if you've taken the time to appeal your assessment.
Visit the
Equifax Personal Finance Blog for more information or to post questions for Glink. The extra time could save you thousands of dollars.