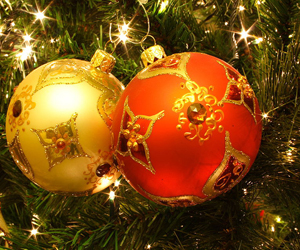 During the holiday preparations, you're too busy to mess with lawn and exterior maintenance on your
Richmond new homes. From wrapping presents and baking cookies to putting the finishing touches on your tree, your time is packed full. That's why Boone Homes builds no maintenance homes—to free up your time for the more important things in life.
At a Boone Homes no maintenance community, you're free to get into the holiday spirit because the builder takes care many exterior services including lime treatment, fertilizing, aerating, irrigation, mulching, trimming the shrubs and trees, snow removal, leaf removal, annual gutter cleaning and exterior painting.
"The holidays are a wonderful time that should be spent enjoying family and friends, not raking leaves and shoveling snow," said David Owen, president of Boone Homes. "Our no maintenance communities take care of all exterior maintenance so families are free to spend their holidays as they choose."
So, how will you choose to spend your winter months? How about going to that wine tasting you're always talking about, hosting a holiday party for your family and friends or just getting away for a few days? Whatever you want to do, you can leave your home knowing that everything will be taken care of for you.
The builder constructs
Richmond custom homes in five no maintenance communities including Bellingham in Twin Hickory and Villas at Grey Oaks in Henrico County and Coach Homes of Kinloch, Club Villas at Founders Bridge and Courtyard Homes in Tarrington on the James. These homes are priced from the upper-$300,000s and boast as many as 4,500 square feet. For added convenience, all homes are designed for single-level living with a second floor available for additional space.
For more information about
Boone Homes or the builder's no maintenance communities, visit the website or call 804-218-7760.