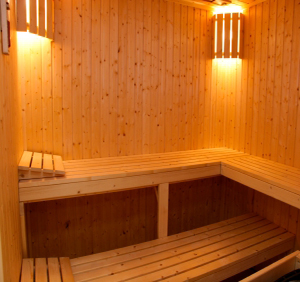 There is a new revolution of deluxe ideas for your living space. According to Forbes.com, home trends are changing fast, and this is your chance to splurge on
luxury must-have items.
Low-interest rates and a housing surplus have encouraged homeowners to fix up their homes. According to the Joint Center for Housing Studies at Harvard, Americans have invested $160 million in their properties over the past year.
Bring the spa back into your home. New bathroom trends include suped-up saunas, towel warmers and heated floors. Use green elements, such as ecofriendly woods and nontoxic building materials and state-of-the-art technology to integrate lighting, heating and security controls. Although it is not cheap to install under-floor heating systems to warm bathroom tiles, eager homeowners will still pay for this luxurious feature.
Another popular trend is to use environmentally friendly kitchen materials including glass and metal instead of plastic materials, forest service certified wood and chemical-free glues.
Luxurious homeowners are also getting technologically savvy by using computers that connect electrical components to sensor panels throughout the house. Now you can control the pool lighting from the kitchen or draw a bath from the garage. These systems can also send text messages to your phone, which enables homeowners to log on to the Internet to view surveillance cameras monitoring the front and back yards.
Don't forget to entertain your guests outdoors with an outdoor kitchen. Outdoor entertainment options are becoming more popular, but can still be expensive with a price tag of $50,000 to $200,000 for a cabana kitchen with stainless-steel grill, granite countertops, warming drawer, wine cooler and ice maker.
With these luxurious home trends, you can turn your home into a real retreat. For more information on
luxury real estate, visit the website. If you're looking for the perfect luxury home space in the Atlanta real estate market, be sure to visit AtlantaRealEstateForum.com.