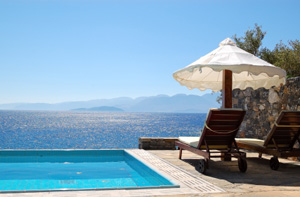 Real estate writer Steve Cook compiled a list of the best areas for buying a vacation or retirement home at a great price, in his article "
Retirement and Vacation Deals for Home Buyers" on the Equifax Finance blog.
With the housing market in recovery, this may be the last season to get a fantastic bargain on a vacation or
retirement home. Prices in many areas hit bottom in the last year, but great deals on homes can still be found, especially if you are up for a
foreclosure or short sale.
Cook selected the following five resort and retirement destinations:
Knoxville, TN – With relatively affordable median home prices and prices still below where they were last year, this beautiful Appalachian gateway is a great choice. The Knoxville Area Association of Realtors reports sales have picked up in the first quarter of 2012, so buyers should move quickly. And don't look for foreclosures or short sales here: only 1% of the homes on the market fall into either of those categories.
Myrtle Beach, SC – Home prices reached bottom here last spring in this seaside resort community. Single family home and condo sales are on the rise and inventory is down 10% from last year.
Melbourne-Titusville, FL – This is still a great place to find a bargain with prices lower this year than last, following the termination of the space shuttle program and thousands of unemployed residents. What is a loss for those could be your gain if you act fast.
Ventura, CA – Prices are down here from last year, but have been on the rise each month since Spring. Inventories are down and time on the market is down. This indicates that the Southern California coastal resort is at bottom and recovering.
Monmouth-Ocean, NJ – Things are looking good at the Jersey Shore, where prices are down and there are still a good number of foreclosures on the market.
Cook recommends doing as much research as possible to make the best decision.
For more information on real estate, investing, insurance, retirement and credit, explore the Equifax Finance blog.