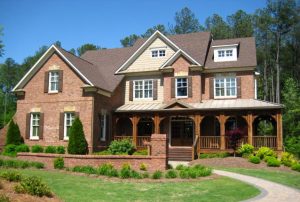 The past year has been a tough one for the housing industry, but
Peachtree Residential has continued to see success moving up nine notches in the recently released
2009 Housing Giants report by Professional Builder. Peachtree Residential moved up to 152 on the annual list that ranks the largest builders in the United States based on closings and revenue. The Housing Giants list typically ranks the country's top 400 builders, but due to the weak economy this year's list only featured the top 350 builders. Those 350 builders are first identified based on the number of housing units closed in 2008 and then ranked according to revenues.
Peachtree Residential is currently celebrating its 21st year of building luxury homes in metro Atlanta. They have more than 20 new home communities located in sought-after locations including Cherokee County, Cobb County, Fayette County, Forsyth County, Fulton County, Gwinnett County and Hall County. For more information on all of our beautiful communities, visit
www.peachtreeresidential.com.