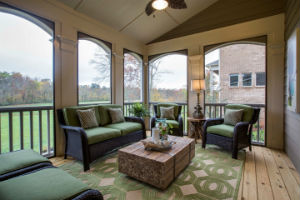 Any direction you head in Atlanta, you will eventually come to a nature preserve or garden venue. Fortunately, you will also come across one or two Traton Homes' communities. Check out some of these Atlanta favorites for viewing the springtime colors this season:
Starting from the south side of Atlanta, you will find Callaway Gardens. Located near Columbus, visitors can take a tour of the grounds or explore some of the garden's more active offerings, such as golfing or zip lining. Callaway Gardens makes an excellent destination for family time or serves as a beautiful retreat for couples looking for a nearby weekend getaway! There is something for everyone of every age at Callaway.
Recognized as one of the world's premier Estate Gardens, another excellent nature-viewing option is Gibbs Garden. Located in Ball Ground north of Atlanta, visitors enjoy many natural and man-made features as well as a variety of family-friendly events throughout the year. If you are looking for something special to do for Mother's Day, Gibbs Garden is hosting a brunch in honor of mothers May 8!
Atlanta Botanical Gardens, located in the heart of Atlanta, is another popular garden option. Explore the garden at your own pace, or enjoy the direction of a tour guide who will walk you through each collection to view stunning flowers and plants. Be sure to check out the number of events going on this season and plan a special day or weekend out with the family, exploring Atlanta's best offerings.
Summer is fast approaching so enjoy the cooler spring season by exploring Atlanta, what better way to do that than to be in the heart of it all in a new Traton home? These gardens could be your new backyard! Visit www.TratonHomes.com or call 770-427-9064 to learn about our Atlanta and Charlotte communities.