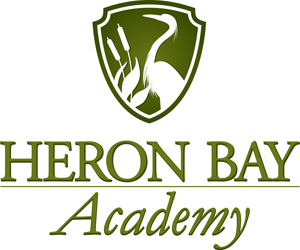 March 3, citizens of Henry and Spalding counties gathered at the Heron Bay Lodge to celebrate the approval of Heron Bay's new charter school, Heron Bay Academy.
Heron Bay Academy is set to open Fall 2011 and will serve students from the Heron Bay Golf and Country Club community as well as others throughout Henry and Spalding counties. The charter was one of seven awarded to the 35 organizations that applied to the Georgia Charter Commission.
The school will provide a free alternative to traditional public schools. Using a hands-on method of teaching, students will learn drama, art, literature, technology and foreign language, giving them a well-rounded education.
The school will initially be K-6, and will expand a grade a year until 8th grade is added. The school will enroll 400 students in its first year and expects to reach an enrollment of 550. The school will meet all state benchmarks in curriculum and expects to exceed them.
Heron Bay Academy is just another reason to consider the Atlanta master-planned community of Heron Bay.