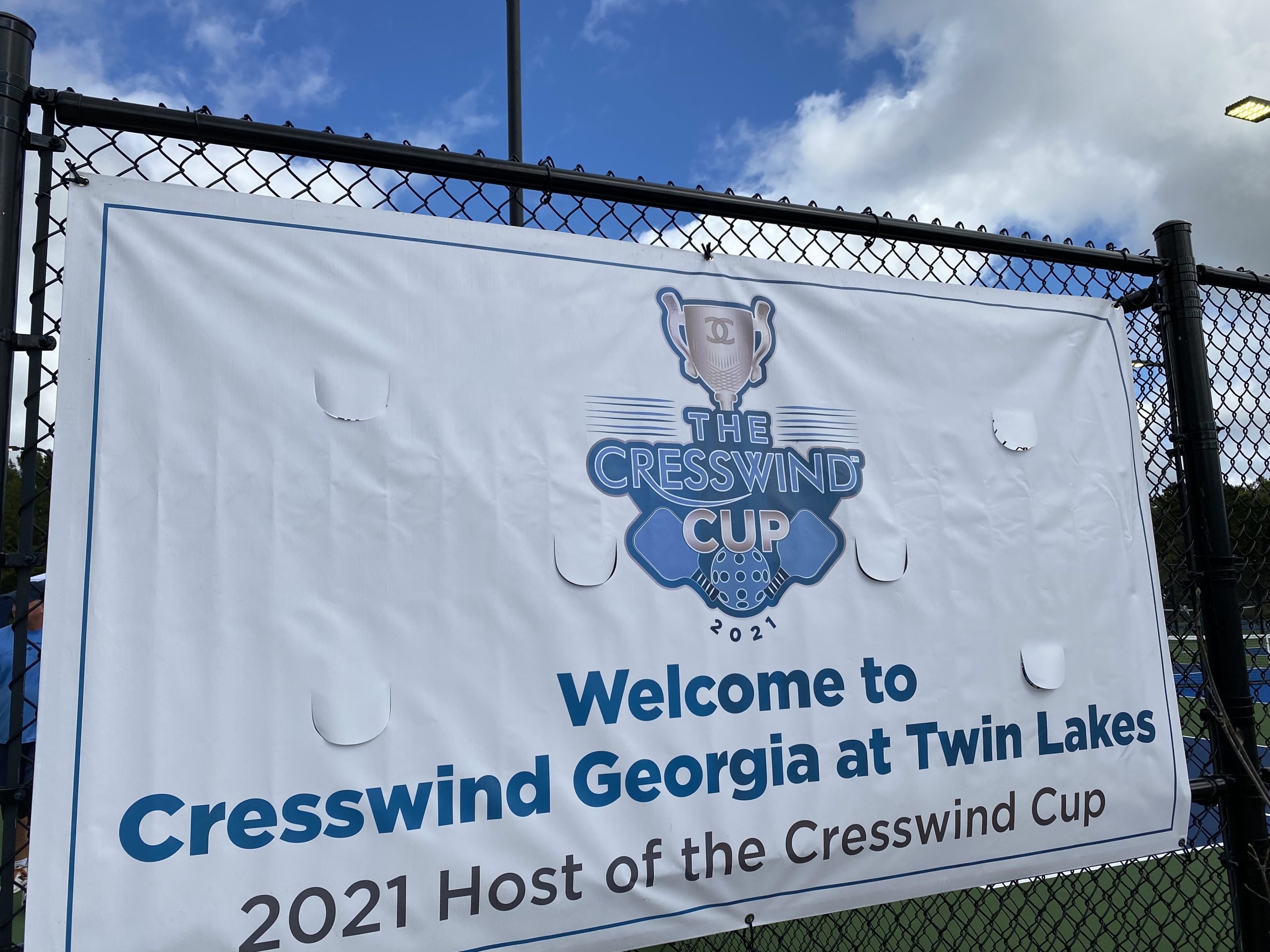 Kolter Homes – a leader in developing next-generation, highly-amenitized, master-planned active adult communities in the Southeastern U.S. – recently hosted its inaugural Cresswind Cup. Bringing together 200+ pickleball players from seven Cresswind and Kolter communities across four states, this team event featured more than 400 matches of friendly competition hosted at Cresswind Georgia at Twin Lakes in Hoschton, Georgia.
In a team format, points are awarded for each match win across six different divisions. The team with the most total points is then named the overall champion, and this year's winning team was PGA Village Verano from Port St. Lucie, Florida. As the overall team champion, PGA Village Verano will now display the Cresswind Cup trophy in its community clubhouse until next year's competition.
In addition to the overall team champion, the six community division winners from the seven competing communities across Georgia, Florida, North and South Carolina were:
Women's Doubles 2.5/3.0 – PGA Village Verano in Port St. Lucie, Florida
Women's Doubles 3.5/4.0 – Cresswind at Victoria Gardens in DeLand, Florida
Men' Doubles 2.5/3.0 – PGA Village Verano in Port St. Lucie, Florida
Men's Doubles 3.5/4.0 – Cresswind Charleston in Summerville, South Carolina
Mixed Doubles 2.5/3.0 – Cresswind at Lake Lanier in Gainesville, Georgia
Mixed Doubles 3.5/4.0 – PGA Village Verano in Port St. Lucie, Florida
"The great thing about this is the fact that we can bring these Cresswind and Kolter communities together for friendly competition in a social setting and that really encompasses what our lifestyle program is all about with fitness, relationships, education and entertainment," Mark LaClaire, director of lifestyle for Kolter Homes, said. "It's such an amazing way to incorporate everything Cresswind is about, and it was great seeing residents from different states meeting, creating connections and even planning to get together at one another's communities for more fun in the future."
Currently, 21 of the more than 40 planned pickleball courts are completed at the Cresswind Georgia Pickleball Center, as well as the "Eagle's Nest" spectators pavilion for easy viewing. Serving as the community's signature, the Cresswind Pickleball Center is estimated to be the largest private pickleball complex in Georgia and one of the largest in the Southeast.
"The courts are beautiful, the layout is great and when you build the additional courts, it'll be an even more amazing place for tournaments," Cresswind Charleston team captain and resident Steve DiPinto said. "The layout here is so great because it encourages each level to play their best even if they can't win the cup as a team. It creates great comradery to do well and possibly bring the banner back to their community and that's what makes it so exciting and competitive – in a fun way!"
Played in a round-robin format, matches were managed by Florida-based 3D Pickleball.
"We've been doing them for 4 years, and this one was the largest and most organized," Dominic Catalano, tournament director and lead instructor at 3D Pickleball, said. "It made it a pleasure to run, and we're looking forward to continuing this in 2022."

"When these people take back the excitement from this event, next year will be even bigger and more competitive," Nova Grande, director of marketing at 3D Pickleball, said.
Cresswind Georgia at Twin Lakes serves as the active adult component within the master-planned Twin Lakes neighborhood, one of the largest new residential master-planned developments in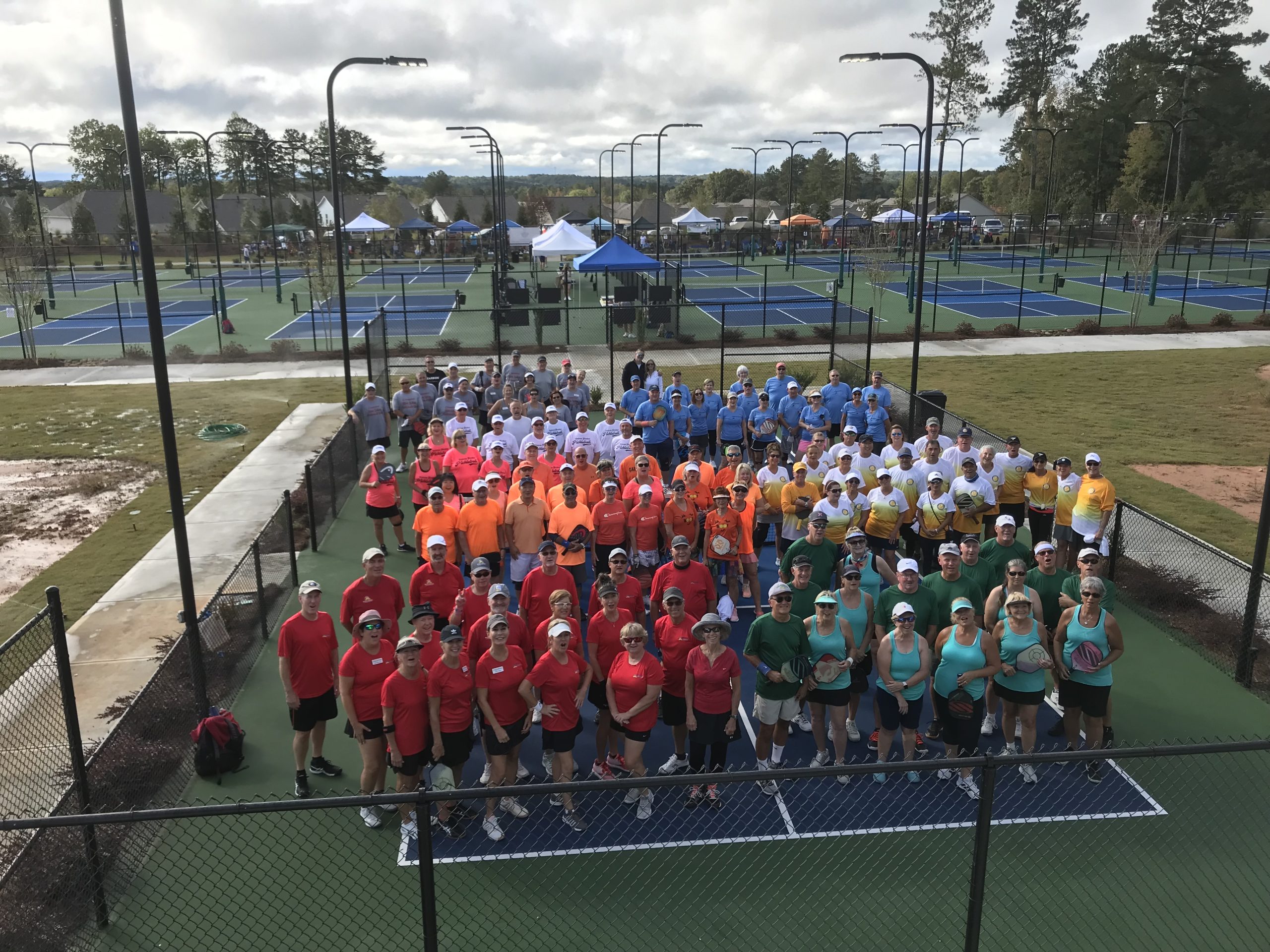 the greater Atlanta metro area in more than a decade. Upon completion, Twin Lakes will feature a total of 2,600 homes with 1,300 low-maintenance single-family homes in the Cresswind Georgia section.
Planned resort-style amenities at Cresswind Georgia include a resident-only community clubhouse, dubbed Club Cresswind, with a lounge area offering lakeside views, event spaces, a state-of-the-art Cresswind SmartFIT Training Center powered by EGYM, cardio studio, arts and crafts room and indoor pool with lap lanes. Residents will also enjoy a variety of outdoor amenities including walking trails, a resort-inspired pool, tennis and bocce courts, event lawn and bandshell. The property also features two community lakes for fishing, kayaking and canoeing.
Priced from the upper $200,000s to $500,000s, home designs at Cresswind Georgia boast regionally inspired style with design options, layouts and finishes created with today's active adult in mind. Open daily, the Cresswind Georgia model home park features 15 decorated home designs with a variety of personalization options including golf cart garages, flexible room configurations, finished or unfinished bonus rooms, enclosed patios and more.
See Cresswind Cup event photos at https://bit.ly/2XvEHhI. To learn more about new Hoschton homes now selling at Cresswind Georgia at Twin Lakes, visit www.CresswindGeorgia.com. For more information regarding Cresswind communities throughout Florida, Georgia and the Carolinas, visit www.Cresswind.com.