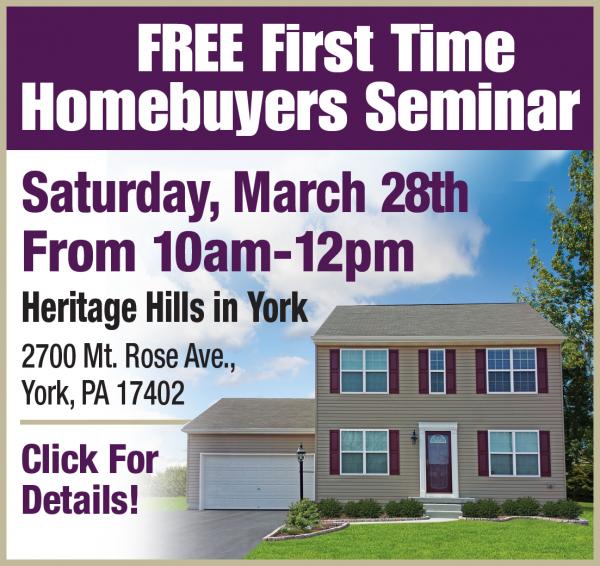 If you are thinking about buying your first home,  chances are you have done research and have come up with a list of questions for your Realtor. With paperwork, credit scores, home inspections and financing options, buying a home may seem like a daunting task. Now, you can feel confident when you purchase your first home with Keystone Custom Homes' First Time Home Buyers Seminar on Saturday, March 28 from 10 a.m. to noon at the Heritage Hills Resort in York. 
At this free seminar, you will learn the ABCs of building, buying and financing your dream home. You will see how your dream home can be yours for just $1,293 a month with upgraded features including three bedrooms, an owner's suite with a huge walk-in closet, a spacious eat-in kitchen, a garage and professional landscaping. Other topics covered at this seminar will include:
How to purchase a home with no money down
Responsible financial plans
How to improve your credit score
How to avoid the two biggest mistakes that first time buyers make
How to save money
After completing the seminar, guests will receive free complimentary gifts including a free credit report, a $50 gas gift card and a copy of "Automatic Millionaire,"  a book written by David Bach and featured on Oprah.
Refreshments will be served and space is limited. Make sure you reserve your seat today by contacting Emily Mace at EmilyM@KeystoneCustomHome.com or by calling her at 717-464-9060 x 24.
For more information about Keystone Custom Homes, visit www.keystonecustomhome.com.