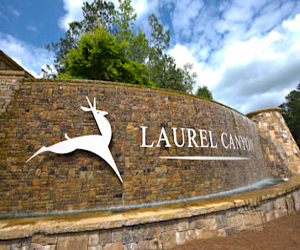 Residents of the luxury active adult community, Soleil Laurel Canyon, have "adopted" 19 girls for the holidays from the
North Georgia Angel House, a therapeutic foster home for girls ages 12-20.
By purchasing items such as flat irons, hair dryers, bath robes, hair accessories, slippers and lip gloss, the residents hope to make the holidays more special for the girls.
Residents have set up a small Angel Tree in the clubhouse at Soleil Laurel Canyon, and residents can select and purchase gifts for one of the 19 girls from the tree. As of December 1, all but four had been "adopted" by residents. The gifts will all be wrapped during a wrapping party on December 20.
The Angel Tree project is just one of the many ways the residents at Soleil Laurel Canyon are involved in the community. If living in a community that shares your passion for giving back is important to you, visit
Soleil Laurel Canyon and learn about the many activities the residents there have underway.