Womack Custom Homes, renowned for its adeptness in reviving historic homes, showcased its prowess with a remarkable interior transformation and a bespoke covered porch addition for an alluring Cartersville, Georgia residence.
Upon crossing the threshold, a sense of rejuvenation and warmth envelops visitors. The expansive living area, adorned with cream-colored walls and hardwood floors, extends a gracious welcome. A brick fireplace, crowned with an immaculate white mantel, commands attention as the central focal point. Sunlight pours through generous windows, infusing the space with an organic luminosity. The open-concept layout seamlessly integrates the living area with a state-of-the-art kitchen, fostering an environment of togetherness and uninhibited flow.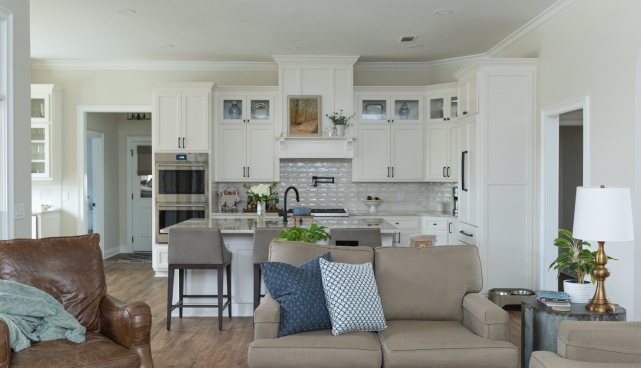 The kitchen is a culinary enthusiast's dream. An oversized island takes center stage, encircled by top-of-the-line appliances and an abundance of cabinetry that effortlessly combines functionality with aesthetics. A wet bar topped with glass cabinetry stands ready to showcase an exquisite stemware collection. Situated opposite the living room, this kitchen emerges as the heart of interaction, enhancing the home's versatility. The appliance ensemble, featuring a double oven, gas range, microwave, pot filler and dishwasher, embodies modern convenience.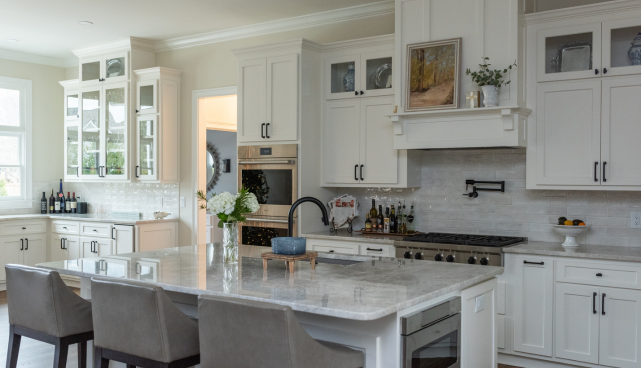 A neighboring butler's pantry boasts a white and gold geometric backsplash, complemented by a sophisticated neutral countertop and sleek black cabinetry adorned with gold accents. This cozy alcove emerges as the perfect staging ground for festive gatherings, seamlessly bridging the gap between culinary preparation and convivial indulgence.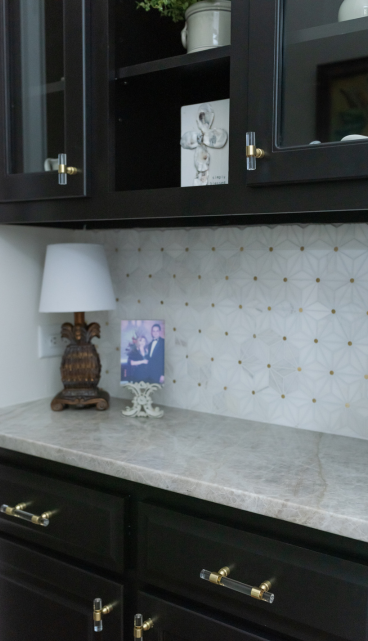 Stepping into the owner's suite, one is transported to a realm of serene repose. Cream-toned walls and sumptuous wood flooring establish an ambiance of tranquil sophistication. Sunbeams peak through generous windows, infusing the space with light. A circular ceiling fan fixture not only augments comfort but also fosters aesthetics.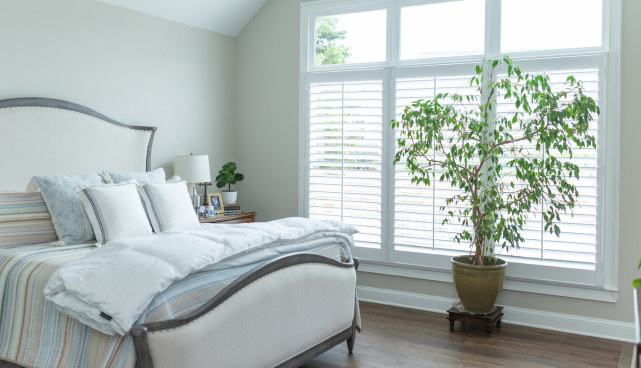 The primary bathroom, an extension of the owner's retreat, presents a private sanctuary. A dual vanity, walk-in shower, freestanding tub, private toilet and ample closet space converge, forming a haven of opulence. Marble countertops, coupled with tasteful gray and beige tiles, elevate the experience, offering a peaceful commencement and conclusion to each day.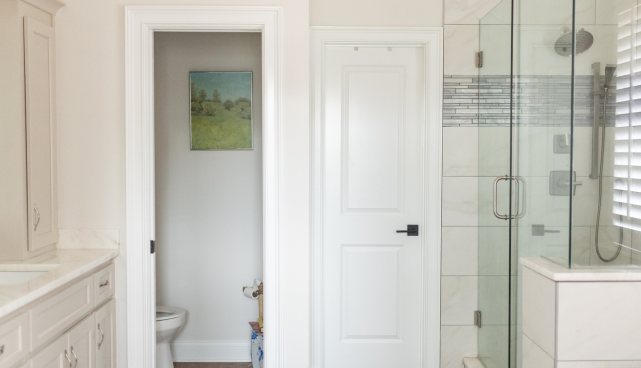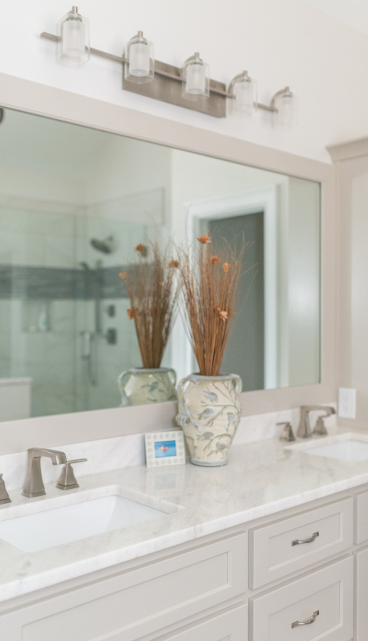 The secondary bedroom mirrors the home's motif of understated refinement, with neutral walls and white trim. The adjacent secondary bathroom boasts a walk-in shower, a single vanity graced by a white countertop and chic gray cabinetry adorned with gold hardware.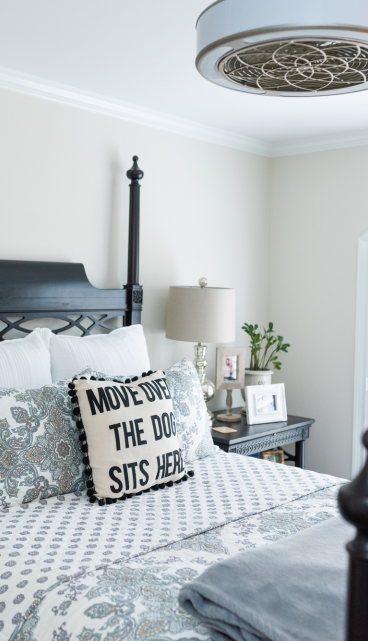 Convenience marries style in the powder room, catering to outdoor visitors without interrupting the fluidity of the home's interior. Homeowners can also access a half-bathroom via the kitchen, further exemplifying the marriage of functionality and aesthetics.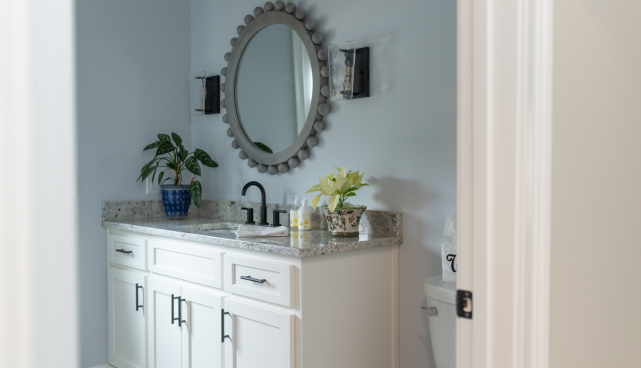 Outdoors, the covered porch addition beckons with a floor-to-ceiling stone fireplace and an inviting seating area. This extension offers year-round enjoyment, seamlessly connecting to the backyard, where a resort-style pool and a green space alive during the sun-drenched months.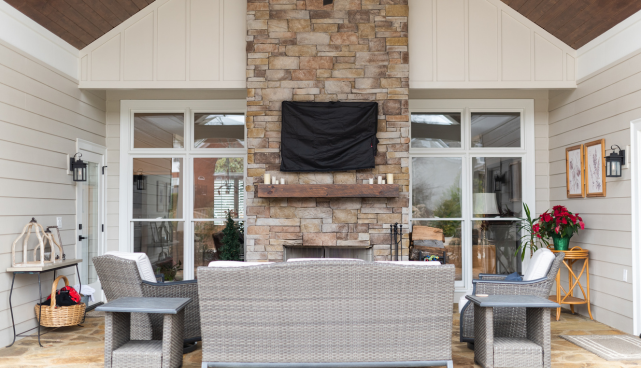 If your dream of revitalizing your Cartersville residence beckons, now is the time to act! Contact the Womack Custom Homes team by calling 678-776-6872 or visiting their Contact Page.