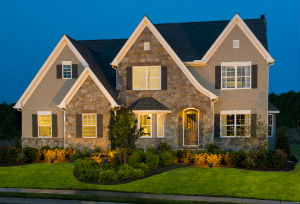 Many first time home buyers feel overwhelmed when they are looking to purchase their first home. Now, they can enjoy the process and be stress-free with Keystone Custom Home's First Time Home Buyer Seminar. On Saturday, Jan. 31, learn the fundamentals when it comes to buying a home including building, buying and financing.
Beginning at 10 a.m. to noon at the Heritage Hotel in Lancaster, enjoy this free event and the topics that will be discussed, including:
• How to purchase a home with no money down with a responsible financial plan
• How to improve credit scores
• How to avoid the two biggest mistakes that first time home buyers make
• How to save money
At this event, attendees will see how owning a
Keystone Custom home has been easier than ever before with continuous low interest rates. This seminar will show how a buyer can purchase a brand new home for just $1,293 a month with features including three bedrooms, an owner's suite with spacious closet space, eat-in kitchen, garage and beautiful landscaping.
Once the event has ended, each attendee will receive a free credit report, a $50 gas card and a free copy of one of Oprah's featured books, Automatic Millionaire by David Bach.
Refreshments will be provided and space is limited. Make sure to put a reservation in today by email at EmilyM@KeystoneCustomHome.com or call 717-464-9060 x 24.
For more information, visit
www.keystonecustomhome.com.