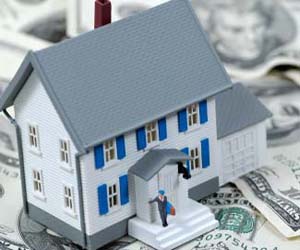 If you're perusing Luxury Real Estate Forum because you've just won the lottery (or you've just bought a ticket and know it's THE one), you may want to slow down. The luxury homes will still be here after you've paid your taxes!
The
Equifax Personal Finance Blog recently posted a story about the taxes Americans pay after the lucky day when their numbers are finally drawn.
"Winner! Winner! Winner!: Tax Implications of Winning Lotteries and Game Show Prizes" not only gives directions for filing your claim, but also gives advice for hanging on to some of your newly acquired money.
The article's author, tax expert Eva Rosenberg, says that the Federal government will tax winnings at your highest tax rate of 28 to 35 percent. Many states don't tax winnings, but you'll need to check. The highest state tax rate on lottery winnings is found in New Jersey, where residents pay 10.8 percent of their winnings. If you win the prize in a state other than your own state of residence, you could end up paying taxes in both states…or your state may give you a credit for the taxes paid elsewhere. You'll have to check.
But lotteries aren't the only places Americans are winning these days. There are the sweepstakes that have been around for decades, then there are newer places to win. You could win on game shows or reality television. There's the money you could win by submitting a funny video to the right place, or the prizes you could receive just for sitting in the studio audience on the right day at the right talk show.
Even the prizes that aren't monetary will be taxed. You'll pay taxes based on the fair market value of the item you win. You'll owe the state where you win the prize, your own state and Uncle Sam.
Now that you have a better idea of how much of your lottery winnings you may get to spend, get back to looking at that luxury real estate. Or, if you have more questions about handling your newfound wealth appropriately, visit the
Equifax Personal Finance Blog, where you'll find information on all sorts of money management isssues.