In contemporary living, the kitchen occupies a pivotal role by seamlessly combining style with practicality. Harcrest Homes recognizes the importance of creating kitchens that truly reflect today's hottest luxury kitchen design trends. This fusion of aesthetics and usability stands as a hallmark of the builder's design philosophy.
Elevate the home's culinary haven by delving into the forefront of luxury kitchen design trends reshaping modern homes.
Embrace Open Concept Flow
Today's luxury residences favor open-concept layouts, seamlessly merging the kitchen, dining area and living spaces. This architectural choice eliminates physical barriers, fostering an effortless flow and interaction between high-traffic zones. The open-concept approach cultivates a sense of boundless space, ideal for hosting gatherings and forging connections with loved ones. Imagine seamlessly transitioning from preparing a gourmet masterpiece in the kitchen to engaging in conversations with guests in the adjoining living area—a harmonious continuum of experiences.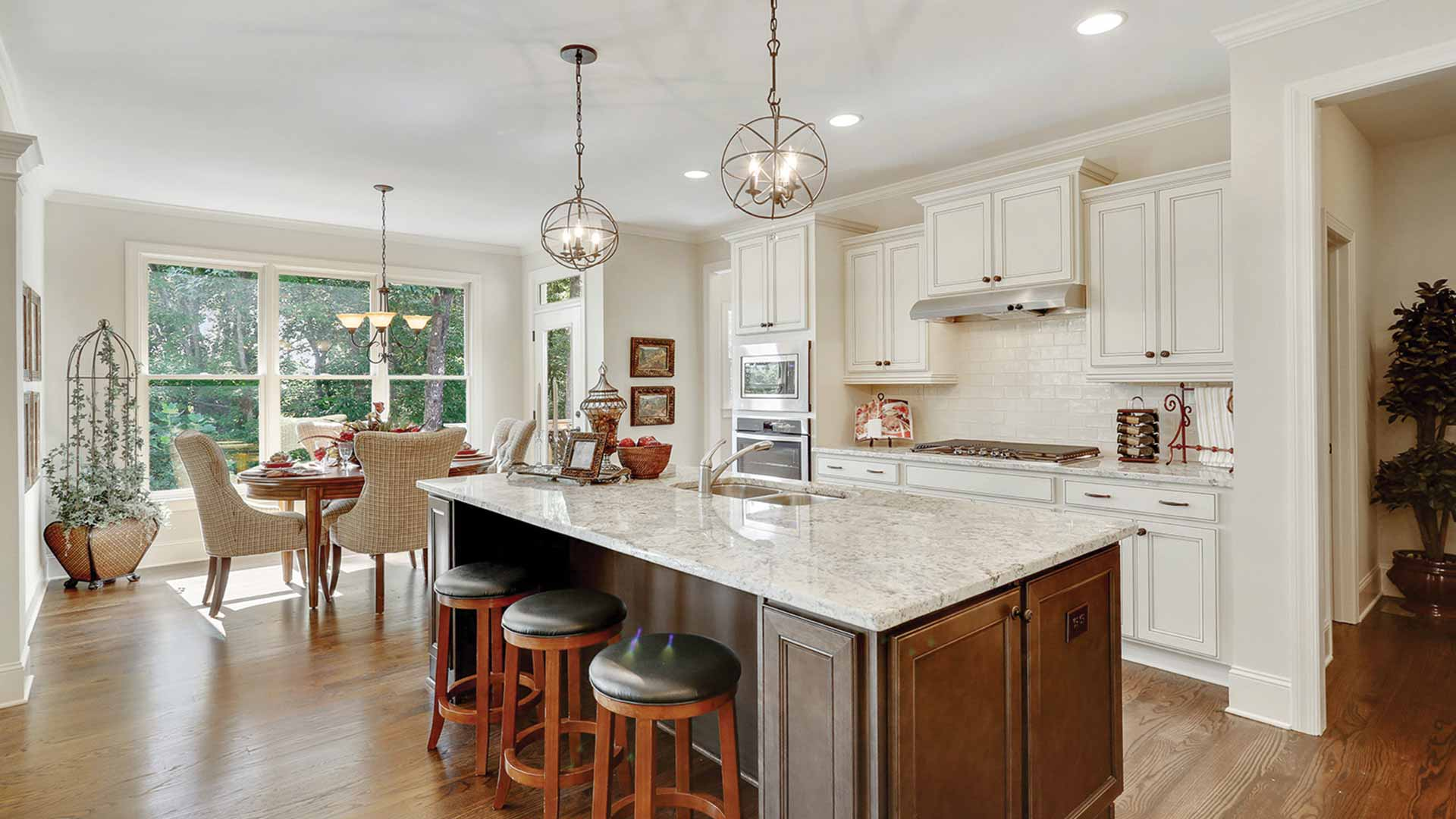 Integrate Smart Appliances
The infusion of advanced technology paved the way for intelligent appliances to become indispensable in contemporary kitchens. Smart refrigerators, ovens and coffee makers offer streamlined and convenient cooking experiences. Commanding kitchen appliances is as simple as tapping a smartphone or issuing a voice command. These ingenious appliances provide practical, energy-efficient solutions and groundbreaking features that enhance the overall cooking experience. Whether adjusting temperatures or preheating the oven en route back home, these appliances usher in a new era of convenience and efficiency to modern luxury kitchen design.
Elevate Aesthetics
Range hoods transcended their utilitarian roles to become captivating focal points in today's kitchens. Artisan-crafted range hoods fashioned from premium materials like copper, brass or stainless steel captivate observers, infusing an air of sophistication and individuality into the space. These captivating pieces not only deliver superior ventilation but also heighten the visual allure of the kitchen. With an array of styles and designs available, homeowners have the freedom to select a range hood that complements the overall ambiance of their kitchen—a true testament to personal style.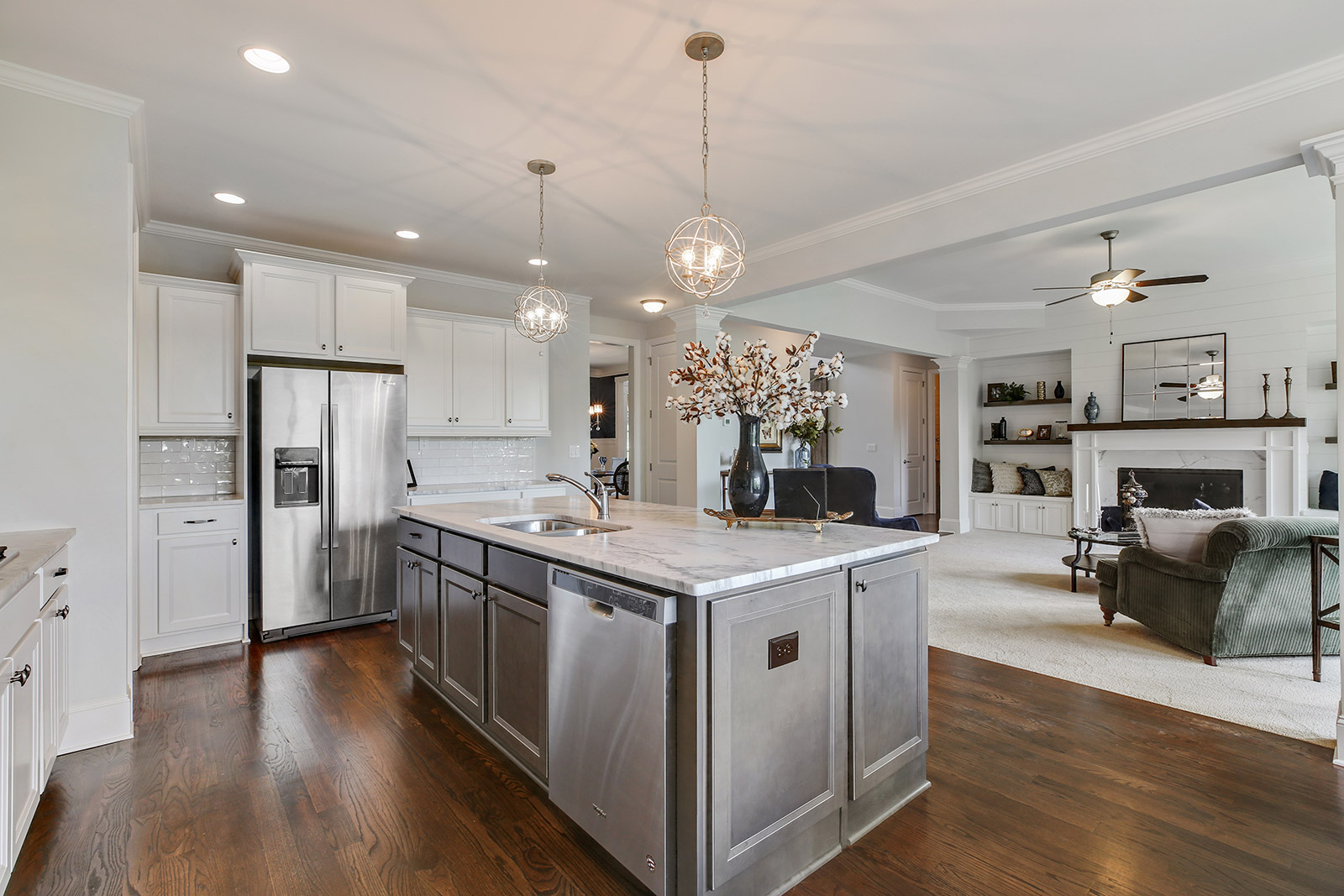 Radiate Opulence
Opulent kitchens flaunt expansive countertops and generously sized kitchen islands that radiate opulence. These top-tier countertops employ materials such as quartz, granite or marble, offering both durability and a sumptuous finish. They take center stage in the home's culinary sanctuary, providing ample space for meal preparation, entertaining and casual dining. With a visually striking appearance and practicality, these countertops magnify the kitchen's functionality while making a resounding visual impact.
Infuse Personal Flair
Custom cabinetry is a cornerstone of contemporary kitchen design, allowing homeowners to exhibit their unique style and preferences. Through tailor-made cabinets, residents can select premium materials, intricate detailing and finishes that echo their character. These cabinets offer bespoke storage solutions that optimize efficiency and organization while infusing an air of elegance and refinement into the kitchen. From ornate motifs to sleek, understated designs, custom cabinetry empowers homeowners to infuse the kitchen with personal flair, making it an authentic extension of their personality.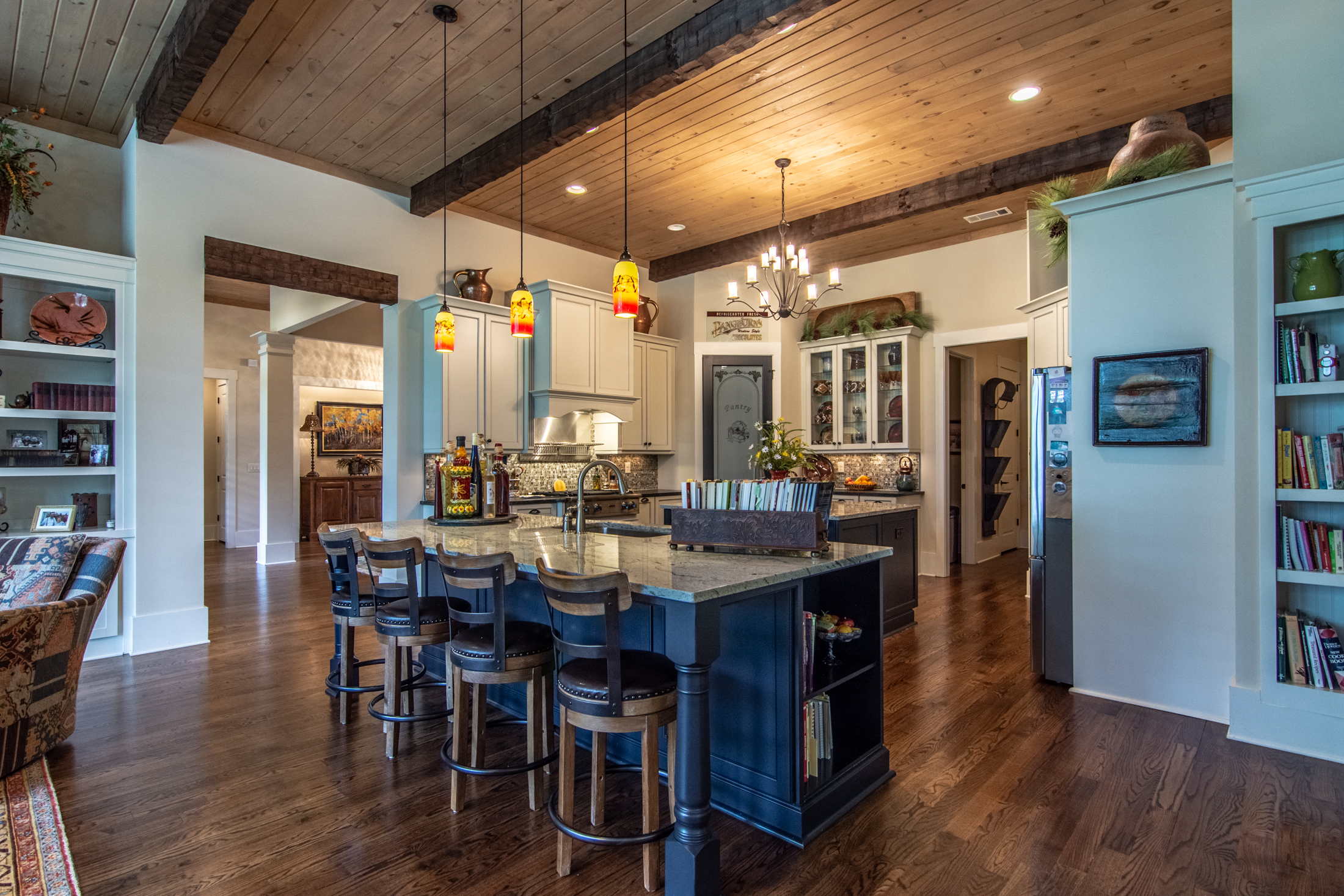 Harmonious Appliance Integration
Integrated appliances are non-negotiables in sophisticated kitchens, ensuring a cohesive and harmonious aesthetic. Concealing appliances behind custom panels ensures they blend seamlessly with the surrounding cabinetry, resulting in a clean and uncluttered look. Integrated refrigerators, dishwashers and even coffee makers maintain the sleek design of the kitchen space. This integration creates a coherent and streamlined appearance, allowing the appliances to become a seamless part of the overall kitchen design.
Perfecting the Details
True magnificence resides in the details, and selecting impeccable finishes for fixtures, faucets and hardware can elevate the overall kitchen design. Finishes such as brushed brass, matte black and mixed metals are favored for their ability to infuse opulence and elegance. These finishes can be incorporated into various kitchen elements, such as faucets, cabinet handles and light fixtures, creating a cohesive and visually stunning aesthetic. Thoughtfully chosen lighting fixtures, including pendant lights suspended over the island and under-cabinet lighting, add a warm and inviting ambiance while ensuring adequate illumination for various kitchen activities.
Elevate your living space with the latest trends in luxury kitchen design! Harcrest Homes specializes in crafting custom kitchens that seamlessly blend style and functionality, tailored to your unique preferences. Begin designing your dream kitchen by contacting the award-winning team at 678-828-7151 or online today.