Hapeville welcomes Serenity, an exclusive community comprising 25 luxury townhomes. Artisan Built Communities has just released the first four townhomes in this intimate neighborhood. With prices starting at $574,990, these exquisite residences offer 2,050 square feet of living space across three bedrooms and two-and-a-half bathrooms.
"We're proud to offer our first homes at Serenity, a unique community of townhomes within walking distance from downtown Hapeville," said Stephen Haines, President of Artisan Built Communities. "These spacious townhomes include open living areas ideal for gathering, private owner's retreats and flexible living space to fit a variety of lifestyles."
Designed to accommodate various needs, the two-story townhomes offer customizable options such as media rooms and home offices. Showcasing elegant L-shaped kitchens, these havens inspire culinary excellence. Boasting generous counter space, built-in pantries and inclusive appliances, these chef-inspired kitchens also feature a dry bar, ideal for creating a morning coffee station or a sophisticated cocktail center.
On the second level, the grand owner's suite takes center stage. Complete with a linen closet, an oversized walk-in closet and an ensuite bathroom featuring a walk-in shower and double vanities, the owner's suite is a luxurious retreat. The plan includes two secondary bedrooms, each with a walk-in closet, and a beautifully appointed hall bathroom. The second floor also houses a convenient laundry room and storage space.
Serenity provides residents with a serene environment to relax and unwind. The community offers tranquil green spaces, a thriving arts scene and winding trails perfect for evening strolls. Embracing Hapeville's reputation as "A Home for the Arts," Serenity proudly displays artwork by local artists, adding a touch of creativity to the surroundings.
As a Main Street city, Hapeville entices with its vibrant atmosphere. Colorful murals scattered throughout the city serve as a vivid backdrop to its eclectic selection of local breweries and restaurants. Residents are encouraged to explore their creative side through visits to the historic Academy Theatre and local artist workshops. For those seeking outdoor leisure, peaceful parks offer a breath of fresh air amidst the urban setting.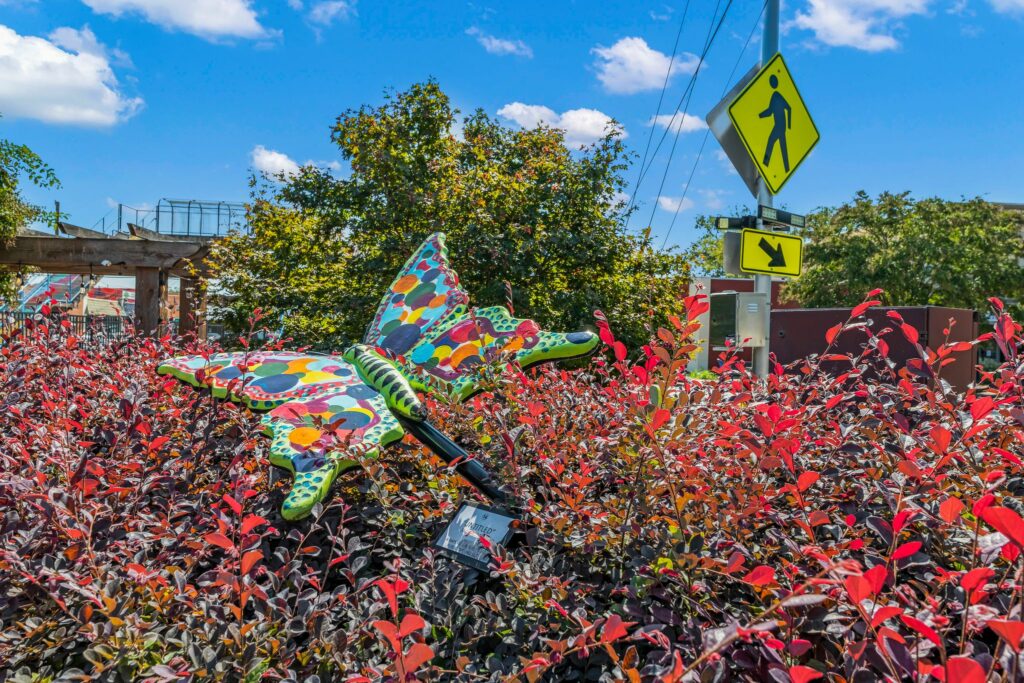 Serenity's residents in Hapeville also benefit from the proximity to big city opportunities. Just minutes away, they can enjoy the Porsche North America Headquarters, Delta World Headquarters and the original Chick-Fil-A Dwarf House. Furthermore, a short seven-mile drive to Downtown Atlanta unlocks a plethora of additional entertainment options and cultural experiences.
Are you ready to call Serenity and Hapeville your home? Contact the Artisan Built Communities team at 678-515-9526 or the Serenity homepage to get started. Discover the epitome of serenity and sophistication at Serenity townhomes in Hapeville today!