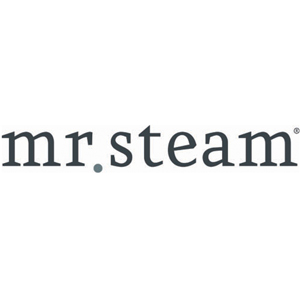 Luxuries are often the pleasures of those with the gift of time. However, many luxuries require hard work to enjoy. While going to the best restaurant in town may be enjoyable for an hour or two, it may take more time to prepare for said event. Between making reservations, getting ready and driving to the destination, some people will ask: Where did all of the simple luxuries go?
Mr. Steam is happy to point out that one such luxury still exists. With just one home steam generator, you can enjoy steam, scent, sound and lights inside your personal steamroom. There are several products available that give you all of the
benefits of steam therapy with none of the hassle found in other luxuries.
ChromaSteam™, AromaSteam™ and MusicTherapy® are plug-and-play accessories that help create a total-body sensory experience. These require virtually no effort to install, thanks to the advanced Mr. Steam generator with a single operating platform.  Just attach them to your residential steam generator and you're good to go.
Steam Genie™ is an innovative item that can activate your steam generator and pre-heat your steam bath remotely, all at the touch of a finger.
One you're inside the steamroom, you can use the eTempo/Plus® to control temperature settings, ChromaSteam™ and AromaSteam™. You can also save two custom memory settings, allowing you to save your favorite combinations of temperature, light and scent.
If you're still looking for a luxurious experience that's hassle-free, Mr. Steam can help you experience the benefits of a home spa with minimal effort. For more information on how these home steam products can be incorporated into your everyday life, visit the
Mr. Steam website.